When Lawrence took over the business, he came from an agricultural merchant's background and decided to continue serving in this field. Initially supplying and servicing milking machines and other small farm machinery, this developed into fencing and horticultural irrigation. We now concentrate solely on domestic irrigation.
We can design, supply and install all types of domestic irrigation from drip tubes for hanging baskets and planters, shrub sprays & trickle irrigation for borders & shrubs, and sprinklers for lawns.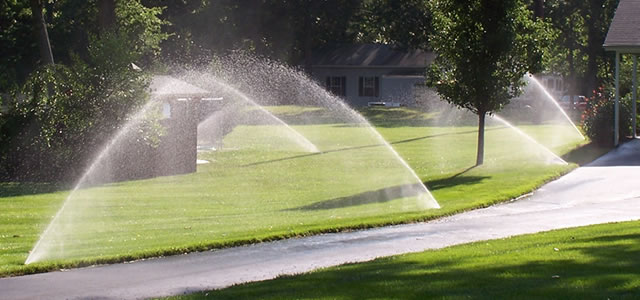 We have designed, installed and now maintain numerous irrigation systems for the Parish of St Helier including many of the public parks and gardens, the hanging baskets in King Street and Queen Street,  large private lawns & grounds and smaller gardens & terraces with just a few hanging baskets and pot plants.
Contact us to arrange a free quotation.
No Garden Too Big or Too Small!
Click below to go to our Facebook page.